Event #204-61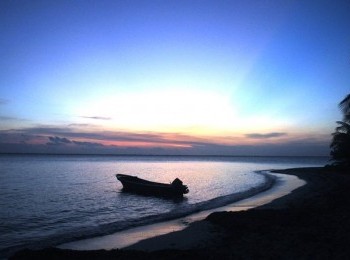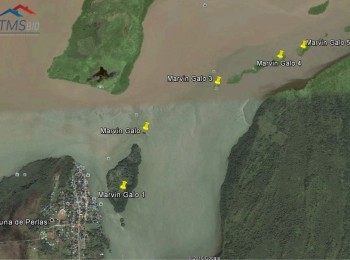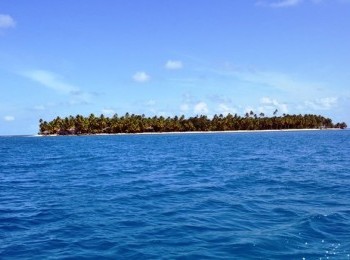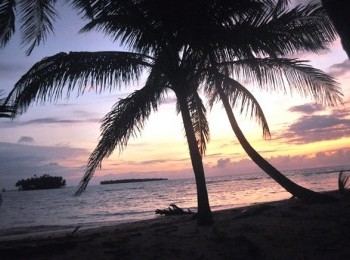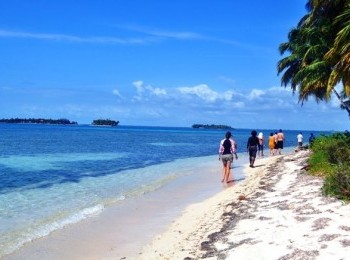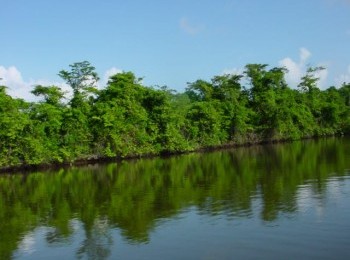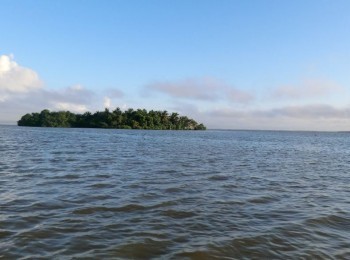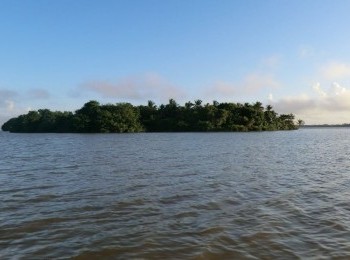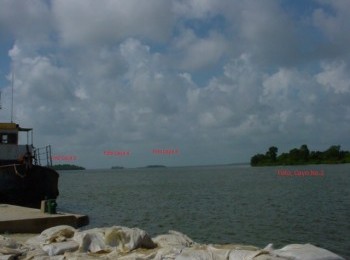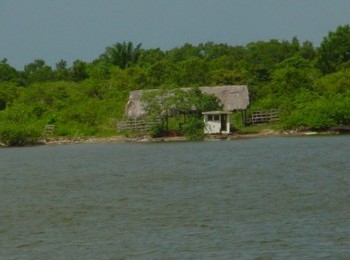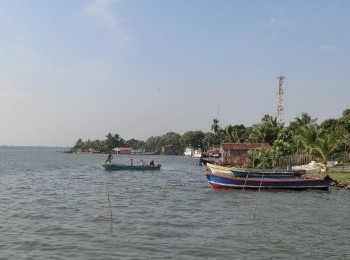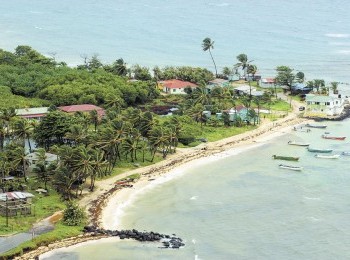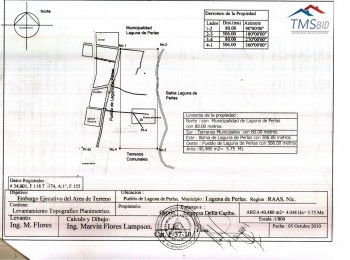 Islets in Laguna de Perlas
South Caribbean Coast
Nicaragua
View Map
Land
Lot Size: 402,000 m2
Description
¡GANGA! ¡SUPER OFERTA! Cinco espectaculares Islas pertenecientes a la "Laguna de Perlas". Estas islas poseen características únicas, un excelente lugar para un relajante día de viaje desde Laguna de Perlas. La laguna es un paraíso natural repleto de aves y otros tipo de animales y cuenta con manglares y varias playas vírgenes completamente tranquilas. Hay muchas actividades que pueden llevarse a cabo alrededor de estas islas bastante desiertas, como avistamiento de cetáceos, observar la anidación de tortugas marinas en peligro de extinción, paseo en lancha por hermosos ríos e impresionantes reservas naturales. Asimismo, visita a pequeños pueblos autóctonos de las etnias Garífuna, Criollos, Misquitos y Mestizos que viven en el área y poseen sus propias comunidades. El agua caliente en el Caribe es ideal para nadar y bucear. También es posible hacer algo de pesca y la captura de un almuerzo muy fresco (pescado, langosta, camarones, etc.).
Por encima de todo, las islas forman el escenario perfecto para la relajación. Hay pocos lugares mejores para tomar el sol o leer un libro bajo la sombra de una palmera, mientras disfruta de una asombrosa vista panorámica de las aguas calmas de la laguna y de las otras islas. La isla más cercana está ubicada a tan solo 500 metros frente al muelle de Laguna de Perlas (a pocos minutos en lancha). Las islas están inmersas en la laguna litoral más larga de Nicaragua, en la Región Autónoma del Atlántico Sur (Costa Caribe), sumando entre las cinco islas un área de aproximadamente 50 Mnz (35 Ha). Como si fuera poco, adicionalmente en esta oferta se incluye un lote en tierra firme de 5.75 Mnz (4.048 Ha), ubicado a 80 metros de la municipalidad del pueblo de Laguna de Perlas, cuenta con 500 metros lineales de costa en la Bahía de la laguna. El área total de esta oferta es de 55.75 Mnz (39 Ha), que se desglosan a continuación:
Isla #1: 44.17 Mnz (23.98 Ha)
Isla #2: 1.12 Mnz (0.611 Ha)
Isla #3: 14.24 Mnz (7.73 Ha)
Isla #4: 3.23 Mnz (2.27 Ha)
Isla #5: 2.82 Mnz (1.53 Ha)
Lote en tierra firme: 5.75 Mnz (4.048 Ha)
¿Cómo llegar a la laguna?
Es posible accesar por una combinación entre vía aérea y acuática. Saliendo de Managua a Bluefields en avioneta (30 minutos aproximadamente) y luego un paseo en bote por una hora, observando durante el viaje las maravillas de la naturaleza, atravesando el rio kukra Hill y los Manglares.
BARGAIN! SUPERB OFFER! Five spectacular islands belonging to the "Laguna de Perlas". These islands have unique features, providing an excellent place for a relaxing day trip in the Laguna de Perlas. The lagoon is full of birds and other kinds of animals and has several completely quiet mangroves and pristine beaches that reflect a natural paradise. There are many activities that can be done around these pretty deserted islands such as whale watching, observing endangered sea turtles nesting, boat rides through beautiful rivers and impressive nature reserves. Also visit the small indigenous peoples of the Garifuna ethnic groups, Creoles, Miskitos and Mestizos living in the area and have their own communities.The warm waters of the Caribbean is ideal for swimming and snorkeling. It is also possible to do some fishing and catch a fresh lunch (fish, lobster, shrimp, etc.)
Above all, the islands form the perfect setting for relaxation. There are few better for sunbathing or reading a book under the shade of a palm tree while enjoying a stunning panoramic view of the calm waters of the lagoon and the other islands places. The nearest island is located just 500 meters off the pier of Laguna de Perlas (a few minutes by boat). The islands are immersed in the longest lagoon of Nicaragua, in the South Atlantic Autonomous Region (Costa Caribe), adding between the five islands an area of approximately 50 Mnz (35 ha). As if that were not enough, a batch on land of 5.75 Mnz (4,048 Ha), located 80 meters from the municipality of the town of Laguna de Perlas, has 500 meters of coastline on the Bay is included further in this offer lagoon. The total area of this offer is Mnz 55.75 (39 Ha), offer is broken down as follows:
Isla #1: 44.17 Mnz (23.98 Ha)
Isla #2: 1.12 Mnz (0.611 Ha)
Isla #3: 14.24 Mnz (7.73 Ha)
Isla #4: 3.23 Mnz (2.27 Ha)
Isla #5: 2.82 Mnz (1.53 Ha)
Lot on Land: 5.75 Mnz (4.048 Ha)
How to get to the Lake?
Access is possible by a combination of air and water. Departing from Managua to Bluefields by plane (approximately 30 minutes) and then a boat ride for an hour, crossing the river Kukra Hill and the Mangroves.
Downloadable Documents
Auction Information
Property Information
Viewing Schedule
If you would like to visit this property, please complete and submit the Temporary Access Agreement
You will need a registered account and be 'Signed In' to view and complete the document.
Once you have submitted the agreement, please contact the Property Representative to set up an appointment.
Financing
There is not a Preferred Lender for this event.
If you intend to purchase the property ALL CASH, you will be required to provide proof of verifiable funds prior to the offer deadline.
For further details about Financing, please read the Terms and Conditions of Sale located in the Documents section or contact the FRE.com Support Team.
All information contained on FRE.com and dispensed by the Support Staff, Property Representative and other agents of the Seller is from sources deemed reliable and is not warranted or guaranteed by the Seller, its partners or related companies, LFC Communications, Inc., LFC Internet Marketing, Inc., LFC Marketing Services, Inc., or any of their agents. Buyers shall rely entirely on their own judgment and inspection.
What is a Tender OfferTM?
An online program where prospective property buyers and their agents can submit offers, including price and contingencies along with supporting documentation. The property seller may provide offer parameters including pricing guidance, minimum earnest money deposit, maximum length of the due diligence period and stipulated contingencies. To begin just click the Submit Tender Offer button or contact the Event Manager below.
All information is transmitted using Secure Sockets Layer (SSL) protocol and stored on secure servers.
Questions or Assistance?
pop
How to Buy
Setup a free user account

Free registration with no obligation. Your account provides access to additional information and documents, as well as email updates.

Search & Select

Our website features different assets - Real Estate and REIT shares. Utilize our advanced search criteria to narrow down your selection.

Review Information

Access property information to make better-informed decisions. Available information varies depending on each real estate asset type.

Submit Deposit (if required)

Prior to placing a bid or tender offer, you may need to submit a deposit. Deposits can be submitted using credit card, wire transfer or check.

Place Online Bid or Tender Offer

Place bids/offers on your selected asset prior to the deadline. Specifics vary for each asset.

Winner is Declared

Buyer deposits purchase funds, and closing coordinator assists Buyer and Seller with final paperwork.
BID/TENDER OFFER NOT ACCEPTED
Your bid is below the minimum bid of
US $550,000
BID/TENDER OFFER NOT ACCEPTED
Your bid must be at or above the next acceptable increment.
CURRENT HIGH BID:
US $0
Minimum Bid Increment:
US $10,000
BID/TENDER OFFER NOT ACCEPTED
Your bid must be at or above the next acceptable increment.
CURRENT HIGH BID:
US $0

per share for shares.
Minimum Bid Increment:
per share
SIGN UP FOR INSIDER ALERTS !
Be the first to hear about New Properties, REITs & other Industry News.*
*We guarantee we will never sell or misuse your information.