Event #204-62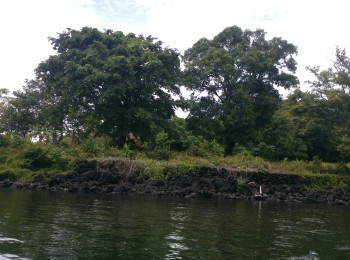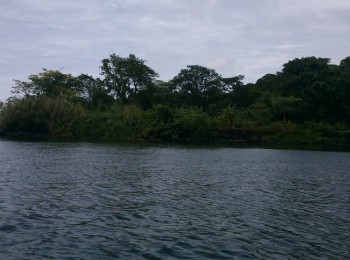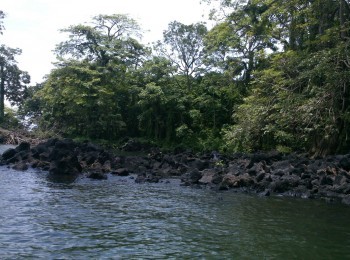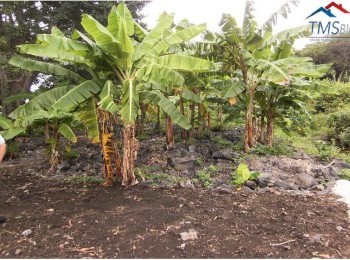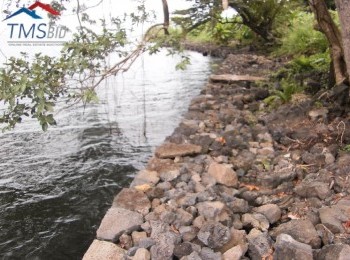 Bidding Format: Sealed Bid
Description
Hermoso lote de 3 Mz (20,964 m2) Ubicado en uno de los destinos naturales preferidos por los turistas nacionales y extranjeros, por su ambiente hospitalario, sus hermosos paisajes, Sus dos volcanes Madera y Concepcion, su riqueza arqueologica, sus tranquilas playas, y sus numerosas reservas naturales donde puede apreciarse una importante biodiversidad. La puerta de la entrada principal a la isla es el puerto de la cuidad de Moyogalpa, conectado al puerto de San Jorge, Rivas, por lanchas y Ferrys. Entre los atractivos de la Isla esta la Punta Jesus Maria, ubicada a 5km de ka cuidad, la cual es una entrada de tierra al lago, sombreada por frondosos alboles. Es una zona bastante transitada, cerca se encuentran hoteles u cabañas de estar. Un espacio ideal para caminatas para poder apreciar la escencia de Ometepe. Ideal para construccion de cabañas, restaurantes, hotel de Montaña, gracias a su posicion. Consta con un proyecto aprobado por el Intur, proyecto (microempresa)de alojamiento y adquisición de equipos acuáticos, en la comunidad de San Marcos, municipio de Altagracia Isla de ometepe.
Beautiful lot 3 Mz (20,964 m2), located in one of the favorite by domestic and foreign tourists for its hospitable atmosphere, the beautiful landscapes, its two volcanoes Wood and Concepcion, its archaeological wealth, the quiet beaches, natural destinations, and numerous nature reserves where you can enjoy a high biodiversity. The door of the main entrance to the island is the port of the city of Moyogalpa, connected to the port of San Jorge, Rivas, by boats and ferries. Among the attractions of the island is the Punta Jesus Maria, located 5km Ka city, which is a dirt falls into the lake, shaded by leafy alboles. It is a fairly busy area near hotels or cabins are living. Ideal for walks to appreciate the essence of Ometepe space. Ideal for construction of cottages, restaurants, hotel Mountain, thanks to its position. It comprising a project approved by the Intur project (micro) accommodation and acquisition of aquatic equipment, in the community of San Marcos, municipality of Altagracia Ometepe.
Downloadable Documents
Auction Information
Property Information
Viewing Schedule
If you would like to visit this property, please complete and submit the Temporary Access Agreement
You will need a registered account and be 'Signed In' to view and complete the document.
Once you have submitted the agreement, please contact the Property Representative to set up an appointment.
Financing

The Preferred Lender for this auction is Nicaragua Mega Auction Event. Although you may seek financing from any source and include a financing contingency with your bid, The Mortgage Store is very familiar with the property and is prepared to provide you, subject to their prequalification process, with a pre-approval letter which you can then submit along with your bid on the property of your choice. A pre-approval letter from a reputable, property knowledgeable lender such as The Mortgage Store will carry considerable weight when the property owner reviews your bid.
If you would like to be contacted by the Preferred Lender, please complete the form below to submit your contact information directly to their representative handling this Auction who will respond in a timely manner.


For further details about Financing, please read the Terms and Conditions of Sale located in the Documents section or contact the FRE.com Support Team.
You are under no obligation to prequalify with The Mortgage Store.
To view the form, please Log In.
All information contained on FRE.com and dispensed by the Support Staff, Property Representative and other agents of the Seller is from sources deemed reliable and is not warranted or guaranteed by the Seller, its partners or related companies, LFC Communications, Inc., LFC Internet Marketing, Inc., LFC Marketing Services, Inc., or any of their agents. Buyers shall rely entirely on their own judgment and inspection.
Bidding Questions or Assistance?
pop
How to Buy
Setup a free user account

Free registration with no obligation. Your account provides access to additional information and documents, as well as email updates.

Search & Select

Our website features different assets - Real Estate and REIT shares. Utilize our advanced search criteria to narrow down your selection.

Review Information

Access property information to make better-informed decisions. Available information varies depending on each real estate asset type.

Submit Deposit (if required)

Prior to placing a bid or tender offer, you may need to submit a deposit. Deposits can be submitted using credit card, wire transfer or check.

Place Online Bid or Tender Offer

Place bids/offers on your selected asset prior to the deadline. Specifics vary for each asset.

Winner is Declared

Buyer deposits purchase funds, and closing coordinator assists Buyer and Seller with final paperwork.
BID/TENDER OFFER NOT ACCEPTED
Your bid is below the minimum bid of
US $39,375
BID/TENDER OFFER NOT ACCEPTED
Your bid must be at or above the next acceptable increment.
CURRENT HIGH BID:
US $0
Minimum Bid Increment:
US $5,000
BID/TENDER OFFER NOT ACCEPTED
Your bid must be at or above the next acceptable increment.
CURRENT HIGH BID:
US $0

per share for shares.
Minimum Bid Increment:
per share
SIGN UP FOR INSIDER ALERTS !
Be the first to hear about New Properties, REITs & other Industry News.*
*We guarantee we will never sell or misuse your information.