Event #233-2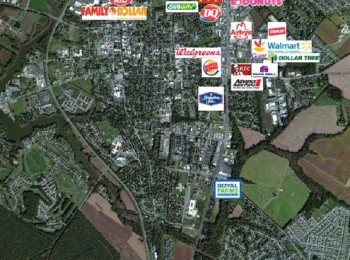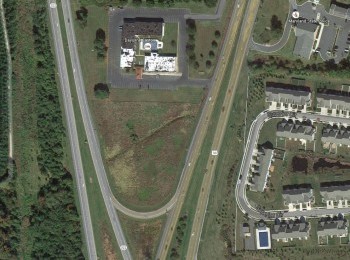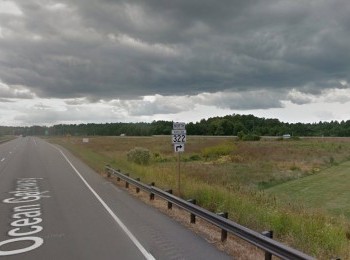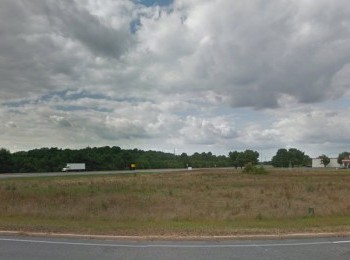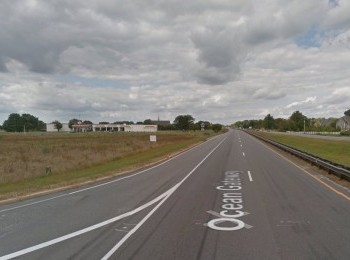 7018 Ocean Gateway
Easton, MD 21601
Talbot County
View Map
Land
Lot Size: 4.11 acres
Description
PRIME LOCATION - MAJOR INTERCHANGE
Located at the corner of a major Easton Interchange, this ±4.11-acre retail land parcel is zoned CG for multiple development options. There is road frontage on two sides of the parcel and multiple forms of egress.

Property features/highlights are as follows:

* Located at corner of Easton Parkway & Ocean Gateway
* Excellent visibility/exposure to busy beach-bound traffic
Easton is a corporate town and county seat of Talbot County. The population was 15,945 at the 2010 census.

Downloadable Documents
Event Information
Property Information
Title and Escrow
Viewing Schedule
If you would like to visit this property, please complete and submit the Temporary Access Agreement
You will need a registered account and be 'Signed In' to view and complete the document.
Once you have submitted the agreement, please contact the Property Representative to set up an appointment.
Financing
There is not a Preferred Lender for this event.
If you intend to purchase the property ALL CASH, you will be required to provide proof of verifiable funds prior to the offer deadline.
For further details about Financing, please read the Terms and Conditions of Sale located in the Documents section or contact the FRE.com Support Team.
Broker of Record for this property: Trout Daniel & Associates, LLC, MD license #579591
All information contained on FRE.com and dispensed by the Support Staff, Property Representative and other agents of the Seller is from sources deemed reliable and is not warranted or guaranteed by the Seller, its partners or related companies, LFC Communications, Inc., LFC Internet Marketing, Inc., LFC Marketing Services, Inc., or any of their agents. Buyers shall rely entirely on their own judgment and inspection.
What is a Tender OfferTM?
An online program where prospective property buyers and their agents can submit offers, including price and contingencies along with supporting documentation. The property seller may provide offer parameters including pricing guidance, minimum earnest money deposit, maximum length of the due diligence period and stipulated contingencies. To begin just click the Submit Tender Offer button or contact the Event Manager below.
All information is transmitted using Secure Sockets Layer (SSL) protocol and stored on secure servers.
Questions or Assistance?
Property Representative
Stacey Berman

Trout Daniel & Associates
Phone: (443) 921-9359
Cell: (443) 865-4998
Email: sberman@troutdaniel.com
pop
How to Buy
Setup a free user account

Free registration with no obligation. Your account provides access to additional information and documents, as well as email updates.

Search & Select

Our website features different assets - Real Estate and REIT shares. Utilize our advanced search criteria to narrow down your selection.

Review Information

Access property information to make better-informed decisions. Available information varies depending on each real estate asset type.

Submit Deposit (if required)

Prior to placing a bid or tender offer, you may need to submit a deposit. Deposits can be submitted using credit card, wire transfer or check.

Place Online Bid or Tender Offer

Place bids/offers on your selected asset prior to the deadline. Specifics vary for each asset.

Winner is Declared

Buyer deposits purchase funds, and closing coordinator assists Buyer and Seller with final paperwork.
BID/TENDER OFFER NOT ACCEPTED
Your bid is below the minimum bid of
US $2,000,000
BID/TENDER OFFER NOT ACCEPTED
Your bid must be at or above the next acceptable increment.
CURRENT HIGH BID:
US $0
Minimum Bid Increment:
US $20,000
BID/TENDER OFFER NOT ACCEPTED
Your bid must be at or above the next acceptable increment.
CURRENT HIGH BID:
US $0

per share for shares.
Minimum Bid Increment:
per share
SIGN UP FOR INSIDER ALERTS !
Be the first to hear about New Properties, REITs & other Industry News.*
*We guarantee we will never sell or misuse your information.