Event #237-1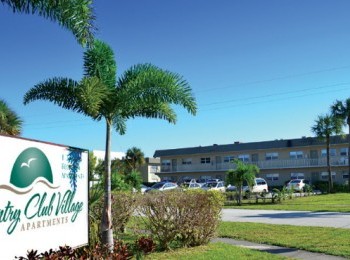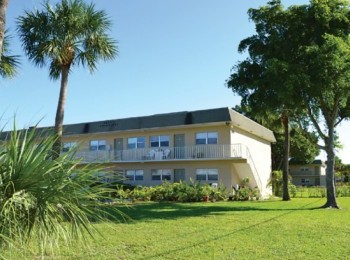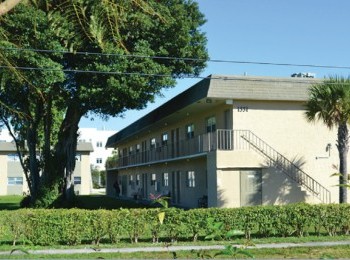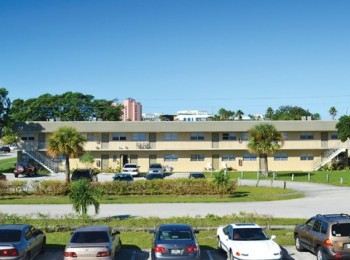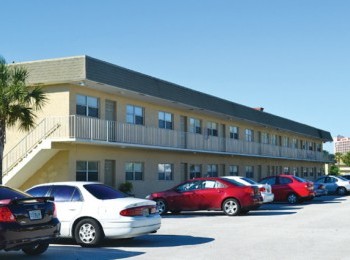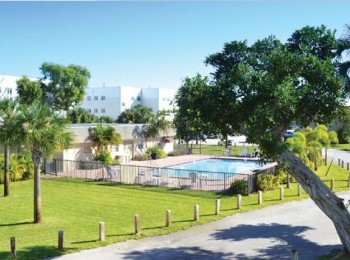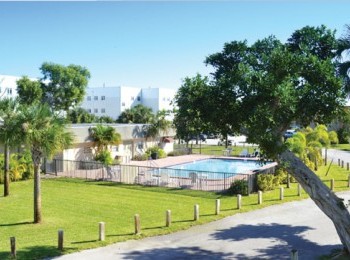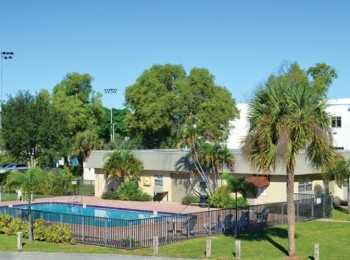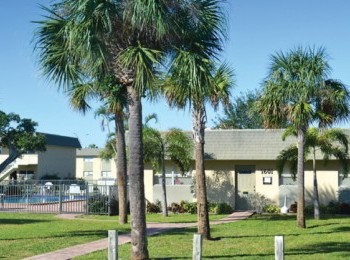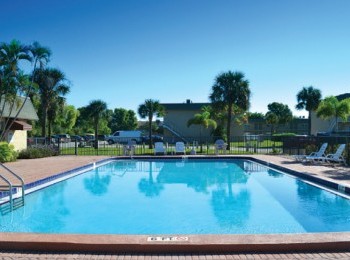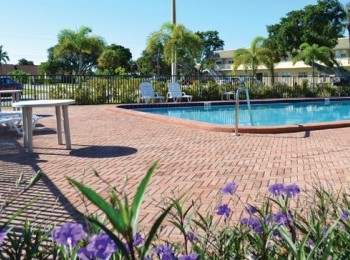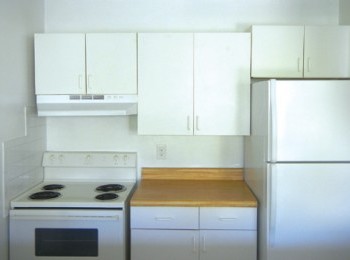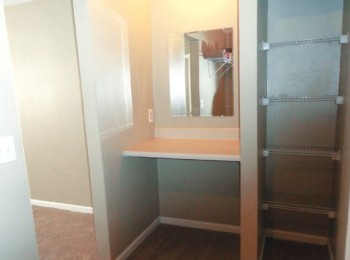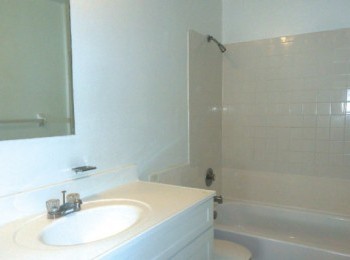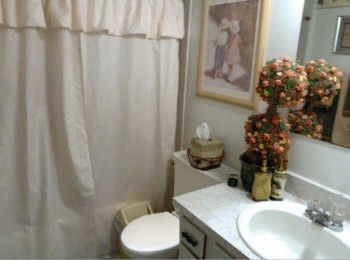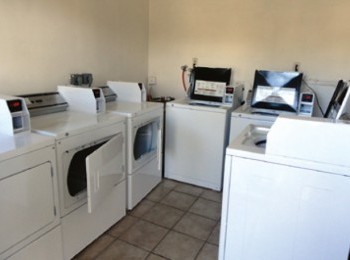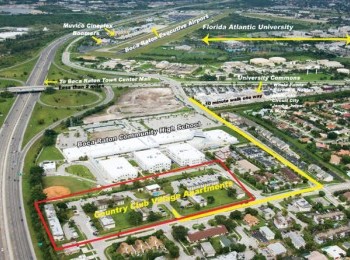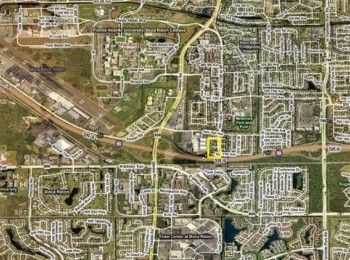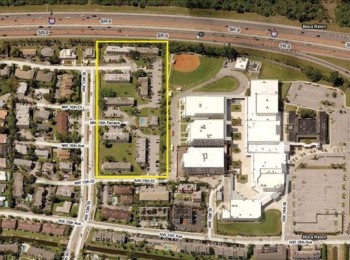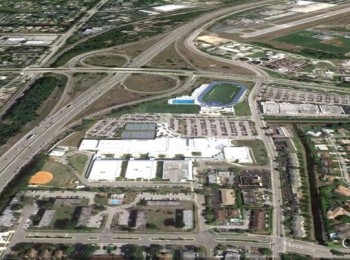 Bidding Format: Outcry Auction
1601 NW 13th Street
Boca Raton, FL 33486
Palm Beach County
View Map
Commercial Property
Lot Size: 6.65 acres
Interior Space: 84,062 ft2
Description
*** PLEASE NOTE THAT THE BID/BID DEPOSIT DEADLINE IS NOVEMBER 28TH AT 5:00 PM EST BUT THE ACTUAL AUCTION WILL BE CONDUCTED IN AND BY THE U.S. BANKRUPTCY COURT ON DECEMBER 1ST AT 9:30 AM EST. IMPORTANT DOCUMENTATION PERTAINING TO THE AUCTION, THE BIDDING PROCESS AND THE PROPERTY CAN BE FOUND IN THE DOWNLOADABLE DOCUMENTS SECTION .***
LFC & DeFalco Real Estate are proud to present the rare investment opportunity to acquire a fully-occupied 84-Unit apartment building on 6.652 acres. Located in one of the top performing multi-family markets in the country, the property is postured as a redevelopment opportunity with a high & stabilized cash flow.
The property has a current NOI of $400,000; 2017 pro-forma has the NOI at a total of $550,000.


In 2011, the zoning was approved from R-3-B to R-5-A, allowing an additional 48 units to be constructed.


Property is comprised of seven (7) two-story apartment buildings and a centralized management office.


Six (6) different floorplans consisting of (14) one bedroom/one bath units, (2) two bedroom/one bath units, (8) two bedroom/two bath units, (10) two bedroom/one bath with den units, (36) two bedroom/two bath with den units, and (14) three bedroom/two bath units.


85% of the units have been updated from orginal kitchen cabinetry, appliances, counters and lighting, about 37% of the total (136) bathrooms have new tile, toilets, sinks, faucets, tub/showers and vanities.


Tenants responsible for electric, phone and internet; water and cable is included in the rent.


Laundry machines are all new and equipped with an electronic payment card system, owned, managed and maintained by Commercial Laundries with 50% of the gross income to the landlord.


More than $850,000 spent on leasehold improvements.


Management office was completely renovated in 2007 with (6) new offices, new kitchen/dining area, (2) new bathrooms, maintenance office, (2) new bathrooms and (2) large storage rooms.
Downloadable Documents
Investment Package
Property Information
Title and Escrow
Viewing Schedule
If you would like to visit this property, please complete and submit the Temporary Access Agreement
You will need a registered account and be 'Signed In' to view and complete the document.
Once you have submitted the agreement, please contact the Property Representative to set up an appointment.
Financing
There is not a Preferred Lender for this auction. You may not include a financing contingency with your bid.
If you choose to obtain financing from a third-party lender and the third-party lender is unable, for any reason, to provide you with a loan, then your bid shall be considered an ALL-CASH offer.
If you intend to purchase the property ALL CASH, you will be required to provide proof of verifiable funds prior to the offer deadline.
For further details about Financing, please read the Terms and Conditions of Sale located in the Documents section or contact the FRE.com Support Team.
All information contained on FRE.com and dispensed by the Support Staff, Property Representative and other agents of the Seller is from sources deemed reliable and is not warranted or guaranteed by the Seller, its partners or related companies, LFC Communications, Inc., LFC Internet Marketing, Inc., LFC Marketing Services, Inc., or any of their agents. Buyers shall rely entirely on their own judgment and inspection.
Bidding Questions or Assistance?
pop
How to Buy
Setup a free user account

Free registration with no obligation. Your account provides access to additional information and documents, as well as email updates.

Search & Select

Our website features different assets - Real Estate and REIT shares. Utilize our advanced search criteria to narrow down your selection.

Review Information

Access property information to make better-informed decisions. Available information varies depending on each real estate asset type.

Submit Deposit (if required)

Prior to placing a bid or tender offer, you may need to submit a deposit. Deposits can be submitted using credit card, wire transfer or check.

Place Online Bid or Tender Offer

Place bids/offers on your selected asset prior to the deadline. Specifics vary for each asset.

Winner is Declared

Buyer deposits purchase funds, and closing coordinator assists Buyer and Seller with final paperwork.
BID/TENDER OFFER NOT ACCEPTED
Your bid is below the minimum bid of
US $9,500,000
BID/TENDER OFFER NOT ACCEPTED
Your bid must be at or above the next acceptable increment.
CURRENT HIGH BID:
US $0
Minimum Bid Increment:
US $50,000
BID/TENDER OFFER NOT ACCEPTED
Your bid must be at or above the next acceptable increment.
CURRENT HIGH BID:
US $0

per share for shares.
Minimum Bid Increment:
per share
SIGN UP FOR INSIDER ALERTS !
Be the first to hear about New Properties, REITs & other Industry News.*
*We guarantee we will never sell or misuse your information.