Event #247-1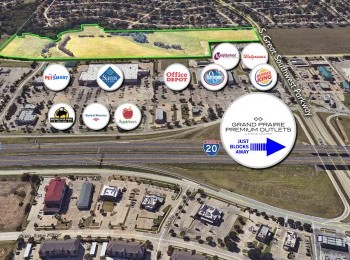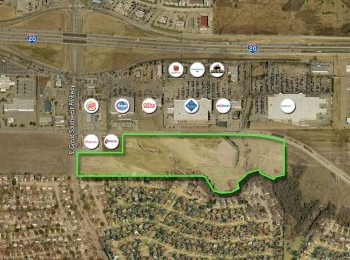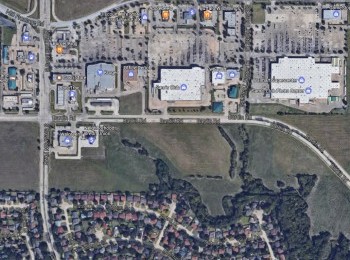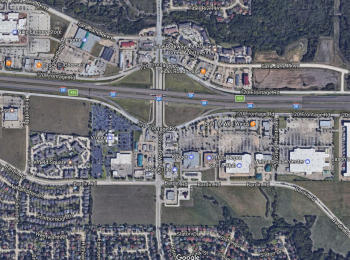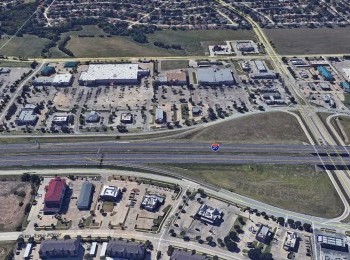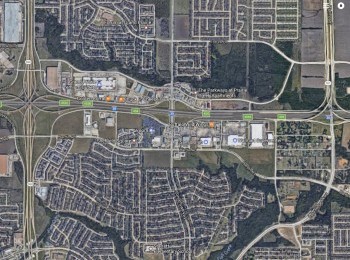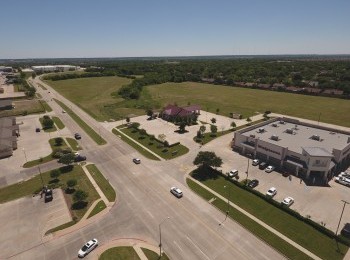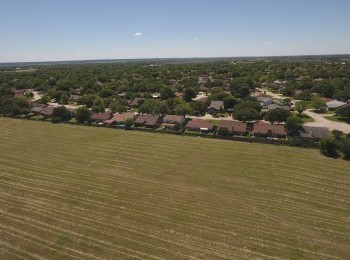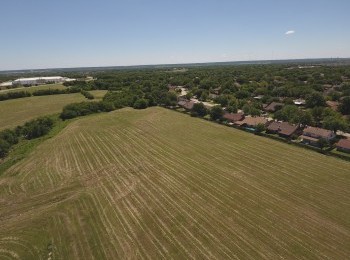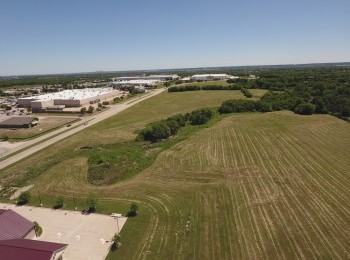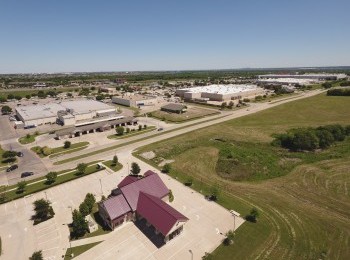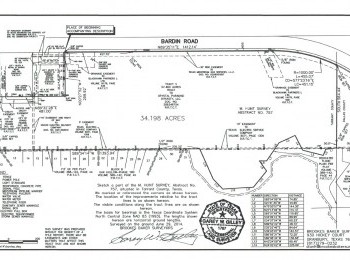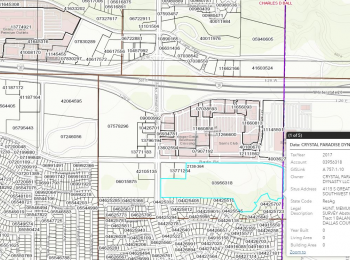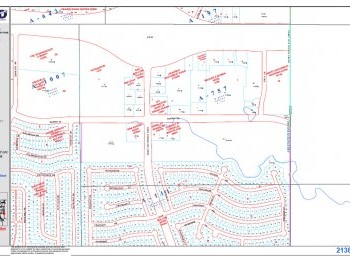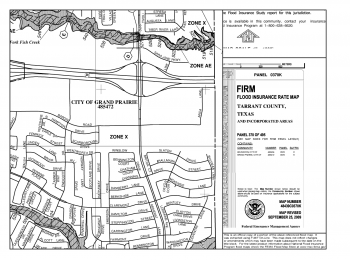 Bidding Format: Sealed Bid
4115 S. Great Southwest Parkway
Grand Prairie, TX 75052
Tarrant County
View Map
Land
Lot Size: 34.47 acres
Description
THIS PROPERTY IS A DEVELOPERS DREAM!
With the unstoppable growth of the Dallas - Fort Worth Metroplex, this property would be the ideal investment for a: Hotel, Multi-Family, Multi-Retail, Light Industrial, or Institutional Developer.
This property is perfectly located in the heart of the Dallas Fort Worth Metroplex, in the fast-growing city of Grand Prairie, TX, the 15th largest city in Texas, with a 2016 estimated population of 184,620. The average residents are dual income homeowners in their early 30's. This ±34.47-acre parcel of land is adjacent to the more affluent residential communities in Grand Prairie and is located just across the street from Sam's Club, the Walmart Supercenter, and only blocks away from the Grand Prairie Premium Outlets.
With a vast array of exciting year-round activities for residents and visitors alike, select recreational amenities/attractions, 15 minutes or less from this property, include:
AT&T Stadium (Home of the Cowboys)
Six Flags Over Texas
Lone Star Park (a world-class thoroughbred racing facility & sports bar)
Traders Village (a famous Texas Flea Market held every Saturday & Sunday)
The Ballpark (home of the Texas Airhogs, a professional minor league baseball team)
Verizon Theatre (a 6,350-seat indoor live performance hall)
Asia Time Square & Hong Kong Market (one of the largest Asian grocery stores in the Dallas - Fort Worth Metroplex)
Joe Pool Lake (a 7,500-acre full service lake offering boating, fishing, waterskiing, camping & lodging facilities)
The Epic ("The finest health/wellness/life enrichment/water park/recreation center in America")
Ripley's Believe It or Not Odditorium
Additional Investor/Developer benefits include:
Central Location in Dallas - Fort Worth Metroplex
Quick & Easy Access to Dallas - Fort Worth International Airport & Interstate highways
Close Proximity to High-End Residential Housing & Plans for Resort Development
Bisected by 2 seasonal creeks with potential for nature walks and bicycle trails
Zoned PD 20 and PD 44; IH 20 Overlay
Site of One of Largest Industrial Districts (Great Southwest Industrial District)
Permitted uses include: hotels, multiple retail, office, multi-family, institutional & light industrial
Currently taxed as AG land
±356 feet frontage on S. Great Southwest Parkway
±1,850 feet frontage on Bardin Road
Topography generally level and at street grade
Located outside of 500-year floodplain
Paste the following link into your browser for more information and to access the Grand Prairie Visitors Guide:
https://www.visitgrandprairietx.com/about-grand-prairie/visitors-guide
Downloadable Documents
Auction Information
Property Information
Title and Escrow
Viewing Schedule
If you would like to visit this property, please complete and submit the Temporary Access Agreement
You will need a registered account and be 'Signed In' to view and complete the document.
Once you have submitted the agreement, please contact the Property Representative to set up an appointment.
Financing
There is not a Preferred Lender for this auction. You may not include a financing contingency with your bid.
If you choose to obtain financing from a third-party lender and the third-party lender is unable, for any reason, to provide you with a loan, then your bid shall be considered an ALL-CASH offer.
If you intend to purchase the property ALL CASH, you will be required to provide proof of verifiable funds prior to the offer deadline.
For further details about Financing, please read the Terms and Conditions of Sale located in the Documents section or contact the FRE.com Support Team.
All information contained on FRE.com and dispensed by the Support Staff, Property Representative and other agents of the Seller is from sources deemed reliable and is not warranted or guaranteed by the Seller, its partners or related companies, LFC Communications, Inc., LFC Internet Marketing, Inc., LFC Marketing Services, Inc., or any of their agents. Buyers shall rely entirely on their own judgment and inspection.
Bidding Questions or Assistance?
Property Representative
Marty Cleckler

WestMark Commercial
Phone: (806) 776-2813
Email: mcleckler@westmarkrealtors.com
pop
How to Buy
Setup a free user account

Free registration with no obligation. Your account provides access to additional information and documents, as well as email updates.

Search & Select

Our website features different assets - Real Estate and REIT shares. Utilize our advanced search criteria to narrow down your selection.

Review Information

Access property information to make better-informed decisions. Available information varies depending on each real estate asset type.

Submit Deposit (if required)

Prior to placing a bid or tender offer, you may need to submit a deposit. Deposits can be submitted using credit card, wire transfer or check.

Place Online Bid or Tender Offer

Place bids/offers on your selected asset prior to the deadline. Specifics vary for each asset.

Winner is Declared

Buyer deposits purchase funds, and closing coordinator assists Buyer and Seller with final paperwork.
BID/TENDER OFFER NOT ACCEPTED
Your bid is below the minimum bid of
US $2,900,000
BID/TENDER OFFER NOT ACCEPTED
Your bid must be at or above the next acceptable increment.
CURRENT HIGH BID:
US $0
Minimum Bid Increment:
US $10,000
BID/TENDER OFFER NOT ACCEPTED
Your bid must be at or above the next acceptable increment.
CURRENT HIGH BID:
US $0

per share for shares.
Minimum Bid Increment:
per share
SIGN UP FOR INSIDER ALERTS !
Be the first to hear about New Properties, REITs & other Industry News.*
*We guarantee we will never sell or misuse your information.