Event #9011-22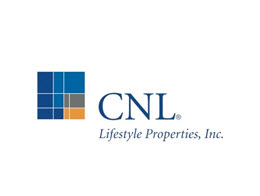 Property Portfolio
Hotel / Resort
Per Share Data
Original Share Price
US $10.00
US $3.05

per share for 1,470.6910 shares
Minimum Bid Increment:

US $0.01
Bidder ID

Bid

/Type

Date
Time
Type
No bids have been placed yet.
BID NOW
-->
Bidding Format: Open Bidding
Description
CNL Lifestyle Properties, Inc. is a real estate investment trust (REIT) that invests in income-producing properties with a focus on lifestyle-related industries. Its portfolio includes ski and mountain lifestyle, golf, attraction, senior housing, marina and additional lifestyle properties.
The company acquires properties and leases them on a long-term, triple-net lease basis or engages qualified third-party managers to operate properties on its behalf. CNL Lifestyle Properties invests in properties with the potential for long-term revenue generation and appreciation based on demographic trends, associated concentrations of wealth, and other proprietary underwriting models.
CNL Lifestyle Properties has built a unique portfolio of diversified properties, many of which are long-established and represent parts of the American lifestyle. The Company completed its third and final public offering on April 9, 2011.
Data Sources
Securities and Exchange Commission
Downloadable Documents
Auction Information
Results from Recent Auctions
Result from recent auctions of CNL Lifestyle Properties, Inc.
| Date Sold | No. of Shares | Price per Share |
| --- | --- | --- |
| Nov 16, 2016 | 2,590.000 | US $1.94 |
REITbid is a branch of JRL Capital Corporation, Members FINRA & SIPC since 1981
All information contained on this page is from publicly available sources deemed reliable and is not warranted or guaranteed by JRL Capital Corporation, its principals, agents, partners or related companies, REITbid, Share Trading Associates, LFC Internet Marketing, LLC or any of their principals or agents. Information contained on this page and links to information may not be the most current, is for informational purposes only and does not constitute an offer to sell or a solicitation of an offer to purchase any security. Prices and availability are subject to change. Above parties make no recommendations regarding either the purchase or sale of securities, and the information contained herein does not constitute a recommendation. Both buyers and sellers are encouraged to consult an investment and/or legal or tax advisor.
Bidding Questions or Assistance?
How to Buy
Setup a free user account

Free registration with no obligation. Your account provides access to additional information and documents, as well as email updates.

Search & Select

Our website features different assets - Real Estate and REIT shares. Utilize our advanced search criteria to narrow down your selection.

Review Information

Access property information to make better-informed decisions. Available information varies depending on each real estate asset type.

Submit Deposit (if required)

Prior to placing a bid or tender offer, you may need to submit a deposit. Deposits can be submitted using credit card, wire transfer or check.

Place Online Bid or Tender Offer

Place bids/offers on your selected asset prior to the deadline. Specifics vary for each asset.

Winner is Declared

Buyer deposits purchase funds, and closing coordinator assists Buyer and Seller with final paperwork.
BID/TENDER OFFER NOT ACCEPTED
Your bid is below the minimum bid of
US $3.05
BID/TENDER OFFER NOT ACCEPTED
Your bid must be at or above the next acceptable increment.
CURRENT HIGH BID:
US $0.00
Minimum Bid Increment:
US $0.01
BID/TENDER OFFER NOT ACCEPTED
Your bid must be at or above the next acceptable increment.
CURRENT HIGH BID:
US $0.00

per share for shares.
Minimum Bid Increment:
per share
You are leaving FRE.com and going to a third-party site. FRE and its affiliates are not responsible for the products, services, and content on the third-party site.
Do you want to continue to the third-party site?