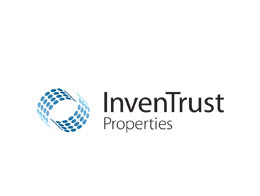 Description
InvenTrust Properties Corp., formerly Inland American, became self-managed in March of 2014 after separating from its sponsor. It has expanded its corporate infrastructure with important senior level hires and upgraded technology, processes and systems so that it is a fully independent company. We are focused on bringing high energy and active management to our open air retail centers and student housing properties as we implement our step-by-step strategic plan to create high-performing platforms positioned for value creation. We are distinguishing ourselves in the multi-tenant retail business by expanding in our target cities that are characterized by job growth, wage growth, population growth, with high traffic patterns and where supply is limited. Our retail strategy is to work in partnership with our realtors to build successful, engaged communities. We are also expanding our student housing platform through the development of best-in-class, purpose built properties and tactical acquisitions, building a portfolio with strong sector metrics. We expect 2015 to be a year in which we continue to move our strategy forward with excellent balance sheet management and thoughtful capital allocations.
Original share price is the original issuance price of non-traded public REIT shares.
Book value is the most recently published total shareholders' equity divided by shares outstanding.
Many non-traded public REIT managers publish an estimated net asset value ("NAV") per share. To make this calculation, REIT managers rely in part on an estimate of the fair market value of the REIT's real estate investments, then adjust to give effect to other REIT assets and liabilities, including mortgages. The resultant valuation is then divided by the number of shares outstanding to arrive at a NAV per share.
Historic dividend is the recent amount paid by a non-traded public REIT to its shareholders. Dividends are typically distributed quarterly and are subject to adjustment at each distribution period.
FFO is a financial calculcation that is widely recognized in the REIT industry as a measure of operating performance, or cash flow. FFO is defined by the National Association of Real Estate Investment Trusts ("NAREIT") as net income (loss) computed in accordance with GAAP, excluding gains or losses from sales of property, plus depreciation and amortization on real estate assets, and after adjustments for unconsolidated partnerships and joint ventures. FFO was developed by NAREIT as a measure of performance to recognize that income-producing real estate has historically not depreciated consistent with the basis as determined under GAAP.
Property Portfolio
Apartments, Diversified, Hotel / Resort, Industrial, Office, Retail
Past Auctions
| Date Sold | No. of Shares | Price per share |
| --- | --- | --- |
| Dec 13, 2017 | 2,349.000 | US $1.51 |
| Jan 25, 2017 | 4,010.657 | US $1.50 |
Current Auctions
There are no auctions at this time. We anticipate auctions of InvenTrust Properties soon.
Click HERE to see our current non-traded REIT auctions.
You are leaving FRE.com and going to a third-party site. FRE and its affiliates are not responsible for the products, services, and content on the third-party site.
Do you want to continue to the third-party site?