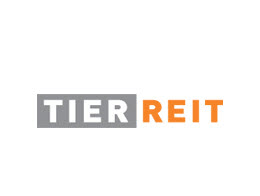 Behringer Harvard REIT I / TIER REIT, Inc.
Description
Behringer Harvard REIT I, Inc. became self managed in September 2012, and is now known as TIER REIT. The REIT is a real estate investment trust created to primarily acquire a portfolio of office properties located in markets and submarkets with identified barriers to new development activity.

The REIT primarily owns institutional quality office properties that it believes have premier business addresses, are of high quality construction, offer personalized amenities, and are primarily leased to highly credit-worthy commercial tenants. It generally owns or develops office properties located in metropolitan cities and select suburban markets in the United States. The REIT's investment strategy is intended to provide stockholders with a geographically diversified portfolio of real estate assets.


TIER REIT, Inc. filed on June 2, 2015 with the Maryland State Department of Assessments and Taxation to effect a 1-for-6 reverse stock split of the Company's existing common stock.  SEC filing Form 8-K
The Net Asset Value has been updated to $26.88 effective June 2nd, 2015.  (The most recent estimated value per share as of October 30, 2014 of $4.48 multiplied by six for the reverse stock split).  This is as stated in a letter to stockholders on June 3rd, 2015
Original share price is the original issuance price of non-traded public REIT shares.
Book value is the most recently published total shareholders' equity divided by shares outstanding.
Many non-traded public REIT managers publish an estimated net asset value ("NAV") per share. To make this calculation, REIT managers rely in part on an estimate of the fair market value of the REIT's real estate investments, then adjust to give effect to other REIT assets and liabilities, including mortgages. The resultant valuation is then divided by the number of shares outstanding to arrive at a NAV per share.
Historic dividend is the recent amount paid by a non-traded public REIT to its shareholders. Dividends are typically distributed quarterly and are subject to adjustment at each distribution period.
FFO is a financial calculcation that is widely recognized in the REIT industry as a measure of operating performance, or cash flow. FFO is defined by the National Association of Real Estate Investment Trusts ("NAREIT") as net income (loss) computed in accordance with GAAP, excluding gains or losses from sales of property, plus depreciation and amortization on real estate assets, and after adjustments for unconsolidated partnerships and joint ventures. FFO was developed by NAREIT as a measure of performance to recognize that income-producing real estate has historically not depreciated consistent with the basis as determined under GAAP.
Property Portfolio
Office
Past Auctions
| Date Sold | No. of Shares | Price per Share |
| --- | --- | --- |
| Jun 3, 2015 | 1,225.000 | US $18.00 |
| Jun 3, 2015 | 12,717.579 | US $18.00 |
Current Auctions
There are no auctions at this time. We anticipate auctions of Behringer Harvard REIT I / TIER REIT, Inc. soon.
Click HERE to see our current non-traded REIT auctions.
You are leaving FRE.com and going to a third-party site. FRE and its affiliates are not responsible for the products, services, and content on the third-party site.
Do you want to continue to the third-party site?
SIGN UP FOR INSIDER ALERTS !
Be the first to hear about New Properties, REITs & other Industry News.*
*We guarantee we will never sell or misuse your information.